J.J. Abrams
New York director, writer and producer J.J. Abrams, has crossed over into the television and film world. The 49 year old started at the young age of eight when he took a Hollywood studio tour with his grandfather, after returning home, Abrams convinced his father to let him take a whirl in film making with the family's Super-8 camera. This was the start of Abram's fascination with directing.
He attended New York's Sarah Lawrence College to finally find success in a screenplay adaption of James Belushi's comedy Taking Care of Business. The following years he penned screenplays for Regarding Henry, Forever Young, and Gone Fishin. Through his time of screenwriting he began to hands off writing of producing. This eventually led him to his professional chair of directing within television and film.
His first stop in successful television was the creation of Felicity, but he found the series limiting, publicly joking that the main character should have the secret life of a spy. Abrams liked this idea, and in 2001 he created his second television series Alias; a story about a young spy that must find balance between her social life and her secret work life. Alias found connection among viewers and three years later Abrams created his critically acclaimed television series Lost that won him an Emmy and a Golden Globe. He also is the co-creator of the hit science fiction series Fringe.
Abrams returned to the film world with his feature film debut and highly anticipated Mission: Impossible 3 starring actor Tom Cruise. In 2008 he produced the found footage monster film Cloverfield. He directed the massively successful Star Trek film in 2009 and in 2011 created something a little closer to home with the thriller-fantasy of Super 8.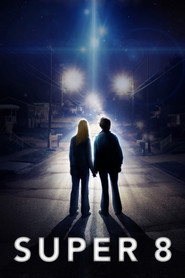 On January 25, 2013 Walt Disney Studios announced J.J Abrams to be the upcoming director and producer of the critically acclaimed and highly anticipated prequel, Star Wars: the Force Awakes. The film made its way to theaters December 18, 2015. The film already set the Box Office record of $57 million on the opening day.
For more information:
Imbd.com
Rottentomatoes.com
cnn.com